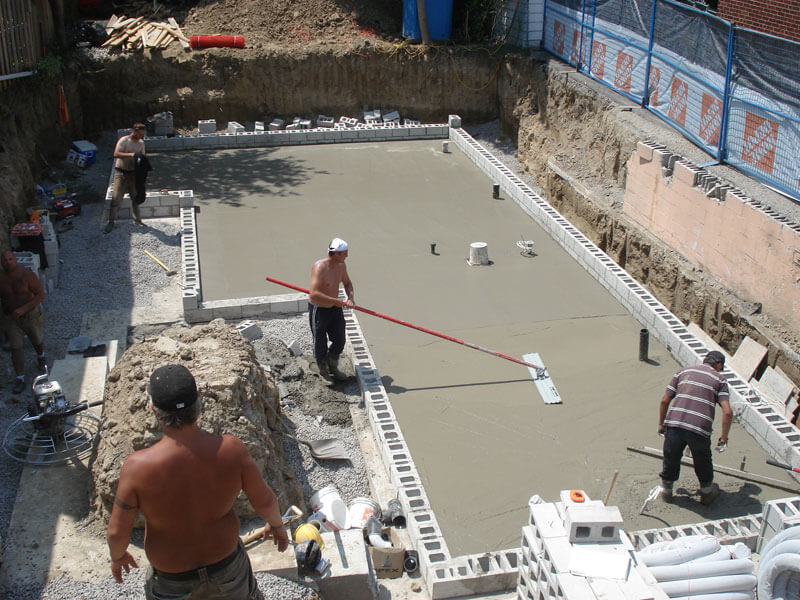 Maple Foundation Construction Contractor
The foundation of your house can crack, sink, move and be unsettled. It can be substantially damaged and hence be unstable. You will have to opt for immediate foundation repair in such cases. While it is normal to think that the problems are caused by some defects in construction or due to the use of poor quality materials, the real cause more often than not is deterioration.
Every foundation is vulnerable to degradation. It can be adversely affected by movements of the soil underneath or surrounding it. Moisture or water is a common threat to foundation. Pooling, accumulation or stagnation or water in, on or around the foundation will weaken it and can prove to be dangerous for the property. Then there are weather extremes, any work you may have done on the foundation or installations, reinstallations, repairs and replacements that you may have invested in over the years might have had some impact on the foundation.
Foundation repair has to be holistic. You need to invest in a complete service that will include foundation repair or replacement, decontamination and basement finishing. You cannot just invest in foundation repair or replacement without identifying the cause and addressing that first. If you allow the causal factor to persist, then the new foundation will also be vulnerable to the same problem. It is futile to refinish a basement or to try out any aesthetic concealment of cracks and other visible signs of an underlying problem. You must address the cause or causes, eliminate them, repair or replace the foundation and then go for the aesthetic renovation.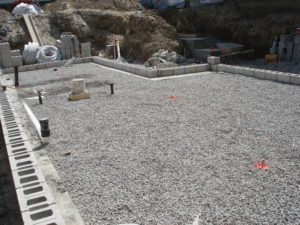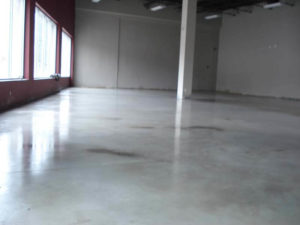 Underpinning Foundation Services in Maple
There are many signs that would imply a need for foundation repair. You may notice cracks on your floors, ceilings or walls. There could be cracks on structural pillars and beams. Floors swelling and door frames getting deformed are also common symptoms. You may also encounter water infiltration. Since the foundation is not visible and you would rarely check up on it proactively, problems may fester for months and in rare cases years before the first symptoms become apparent. Naturally, it is too late already and you need emergency foundation repair.
Many homeowners have insurance and the policy may cover foundation repair. You can have the insurance company inspect the problem and they may recommend a solution. Many insurance companies would hire the contractors and would want to be involved in the repair or replacement, especially if they are paying for it entirely. Most insurance companies will want to reduce their liability and hence would hire contractors or subcontractors who may not be great at their job. The focus on a cheaper solution will lead to compromises and hence the real problems may remain unaddressed. This is why you should always hire the most reliable foundation repair specialist.
We offer a free site inspection and nonobligatory consultation. Our quote is specific to your needs and nonobligatory too. You don't pay anything for our consultation, site visit or the quote. There is no commitment and you can always choose to go ahead with the plan of action laid out by your insurer. However, discussing your needs and having us in the fray will allow you to get a lucid perspective. You would not be shortchanged for the benefit of your insurance company. You would have the liberty to choose the best foundation repair.
Maple Construction Services

Premier Foundation Contractor Near Maple, Ontario
New Foundations & Foundation Replacement Services in Maple
Foundation repair is always challenging. There can be any number of problems. Some problems do not become apparent till the excavation has begun. The excavation itself is complicated. The entire property has to be in its upright place with no damage or vulnerability whatsoever as the affected part of the foundation and in some cases entire foundation gets repaired or replaced. In some cases, repair or replacement is insufficient owing to the nature of the causes of problems in foundation. The infected elements in the foundation, be it just the concrete slab or also the basement floor, possibly the walls too, would have to be removed. The entire place should be decontaminated. Only then should the repair and replacement work begin. It is futile to leave the contaminated parts as and where they are because they would infect the new foundation. The contaminants will not only damage your foundation and basement but also affect the health of your family and anyone who frequents the basement and breathe the contaminated air.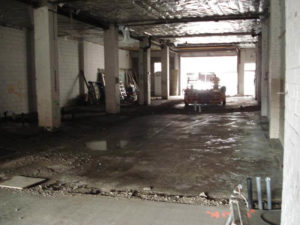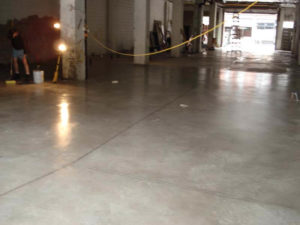 Specialized Foundation Construction Services in Maple
We have the expertise and the commitment to identify all problems and to recommend the most holistic solution. Any partial approach or limited repair and replacement will be futile. Some foundations can be repaired. Others need a replacement of the beams, slabs and pillars. The basement may not be affected or it may have to be stripped and removed if it is infected too. All problematic parts and those vulnerable would have to be removed.
Foundations serve as the bedrock of your entire property. They have to deal with fallout of drainage problems, rain, heat and snow, flooding, humidity or moisture, soil movements and the constant lack of attention as foundations are rarely inspected, repaired or maintained proactively. It is imperative for a homeowner or commercial property owner to choose the best foundation repair service and the most reliable solution.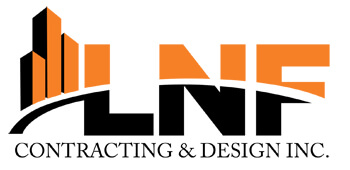 LNF Contracting & Design Inc
155 Ironside Drive




Woodbridge

,

ON

L4H 4C4


Tel:

(416) 410-5985


Maple Foundation Construction & Replacement Contractor
5 / 5 stars – based on 9 reviews