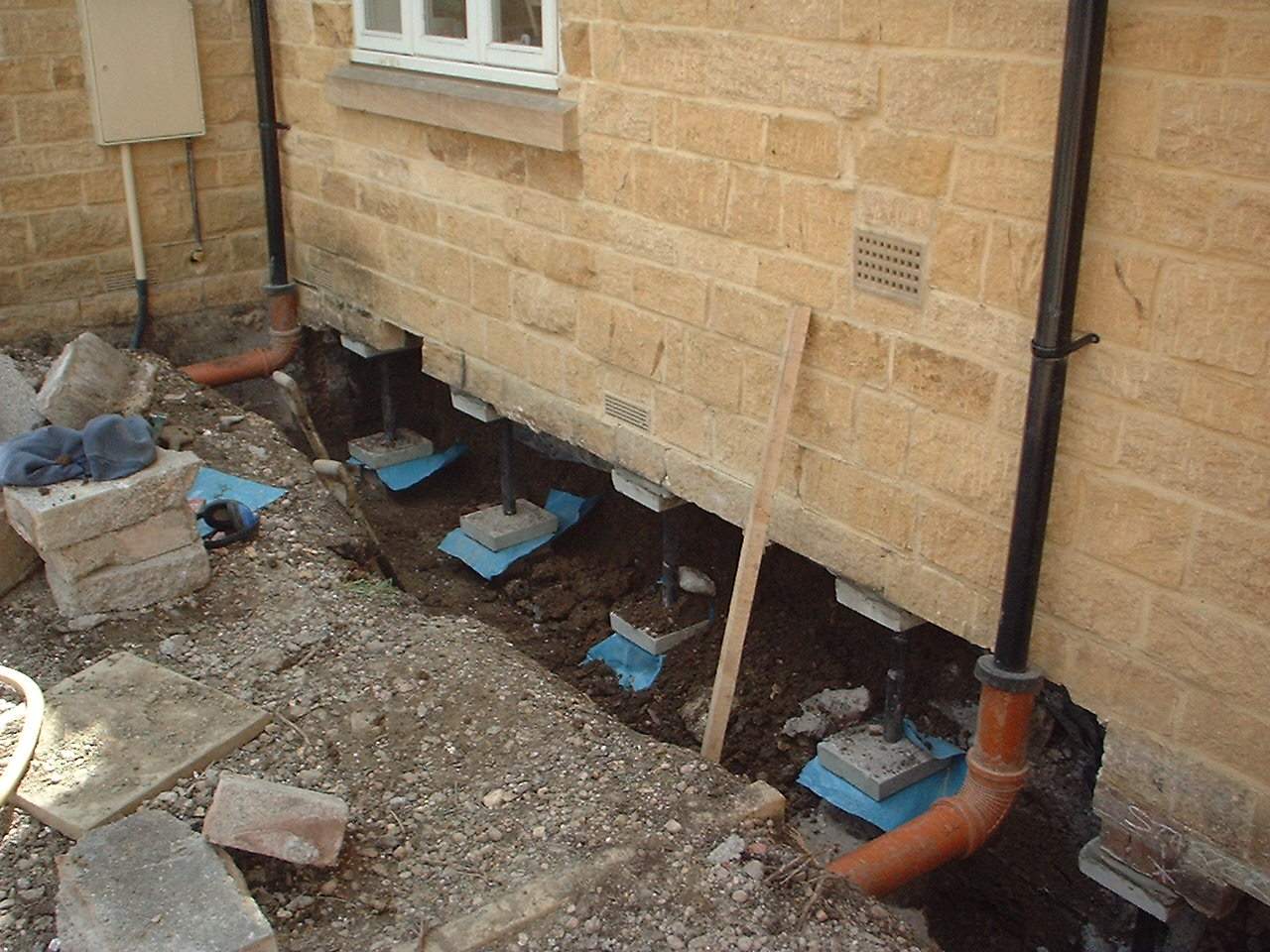 Toronto Basement Underpinning Contractor
Basement and foundation underpinning is imperative in certain circumstances. The process of underpinning is reinforcing the existing foundation that has become unstable. This is specifically known as foundation underpinning. Basement underpinning is the process of lowering the floor to increase the height of the ceiling. Basement underpinning is carried out to have more headroom and it can be opted for only if the foundation is otherwise stable. Else, it would be have to be foundation underpinning. You may want to expand the space and increase the ceiling height in your basement but if the foundation is unstable and hence unsuitable for that, then you have to opt for both reinforcing the foundation and lowering the floor of the basement. In effect, the project would be basement and foundation underpinning.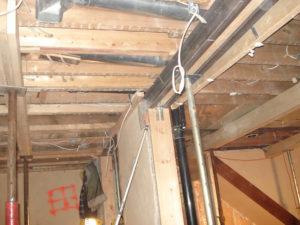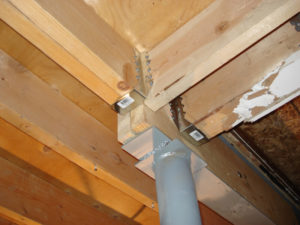 Basement Lowering Services in Toronto
Properties that have a weak foundation are unsafe and vulnerable to serious structural damages. The entire property may crumble and come crashing down. Foundation underpinning is hence inevitable. There can be a myriad of reasons why homeowners may want to expand the basement or increase the height and the benefits would depend on the purpose. Regardless of the need or purpose, underpinning requires excavation. The soil underneath along with the basement floor need to be excavated and should be reinstalled at a much lower depth in the ground to make way for more space.
The most important benefit of basement underpinning is the strengthening of the present foundation of the property. All foundations deteriorate over time. If your property is particularly old and has not been inspected for problems in the foundation or other structural components, then it is likely there are some issues that should be and can be addressed. A stronger foundation augurs well for the building, all the installations in it and of course for the safety of the entire family living in the house.
Toronto Construction Services

While safety is definitely the most significant takeaway, the financial return is also substantial. Homes that have small and cramped basements will not invite generous quotes from buyers. Even real estate agents will highlight the shortcomings and ask a homeowner to reduce the ask price. If properties have weak foundations, if inspections reveal cracks or sunken in foundations, then the ask price will take a massive hit. On the flipside, a strong or strengthened foundation and a more spacious basement will allow homeowners to increase their ask price. Most homeowners will not have to do this voluntarily. The property evaluation process itself will appreciate the value of the house.
Many homebuyers will not be interested in properties that have weak or unstable foundation. It would have to be repaired or strengthened anyway. It is better to have it repaired and to go for basement underpinning to facilitate a quick sale and at a much higher figure. A taller basement offers more usable space. This has a direct impact on the utility of a basement. Old basements have limited utility because of the lack of headroom or headspace. Basement underpinning can have a more profound impact on resale price than kitchen or bathroom remodeling. You can also combine basement underpinning with waterproofing and other treatments. The process also has an impact on the square footage if planned well.
Legally Lowering Basement Floor in Toronto, Ontario
Toronto's Finest Underpinning Company
You would not incur a cost by choosing basement and foundation underpinning. It is an investment and the returns would assuredly exceed the expense. A more spacious basement can become an additional office space, it can be a man cave or a room for family entertainment, it can be the play area for kids or one can host a kitchenette.
Basement and foundation underpinning offers more value to homebuyers. Even if you don't intend to sell your property right away, you can use the additional space for work or entertainment, leisure and recreation, fun and games. You can accommodate guests. The exact process of underpinning will always strengthen the foundation and it will improve the structural integrity of your home. This is in itself a sufficient reason to invest in basement and foundation underpinning. Your property will be more resistant of extreme weathers, ageing and soil erosion. You can avert a crisis, prevent potential structural problems in the future and even discover concealed issues that can be addressed instantly.
Basement and foundation underpinning can lead to a drier and healthier home. The process gets rid of mold, fixes leaks and eliminates musty odors. The air quality in the basement and the rest of the home will improve significantly. While you can always invest in addition rooms or another floor, if the building codes permit, you can also make most of the space you can have in the basement. Basement underpinning can actually help earn money. You can rent out the space if you want. It can be furnished to be an apartment. If the entire floor space is large enough, you can have an apartment larger than a studio. An enhanced basement will be more insulated and would not allow dissipation of heat or cold, thereby reducing your energy consumption. The impact on heating and cooling costs is substantial.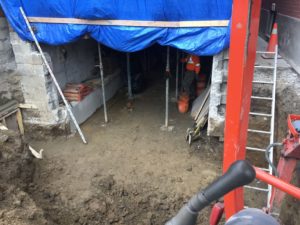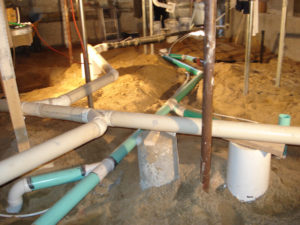 Hire An Experienced Toronto Underpinning Contractor
Foundation underpinning is an elaborate and complicated process. You would need expert guidance right from the start. One misstep and the whole process can be costlier and the returns may not be as desirable. The whole process has to be planned impeccably. Underpinning has to fix instability issues, such as columns erected and positioned in the ground where there is a problem with the soil, moisture problems, improper drainage and soil stabilization around the excavated site among others. These are highly technical tasks and can have a consequential impact on the settlement of the foundation.
We have a team of experts who are certified to carry out foundation underpinning. We conduct an extensive inspection to identify issues. We ensure basement lowering is impeccable, that the excavation of the basement does not damage any structural component and that the foundation is not undermined in any way. Digging out a basement is a tricky job and you need the most experienced contractors who have all the necessary equipments at their disposal. We are licensed, experienced and equipped. Our team has the knowledge, expertise and deftness. We would offer you a holistic basement and foundation underpinning service covering foundation repair, foundation & basement waterproofing and basement lowering.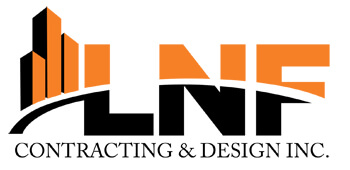 LNF Contracting & Design Inc
155 Ironside Drive




Woodbridge

,

ON

L4H 4C4


Tel:

(416) 410-5985


Toronto Underpinng Contractor & Basement Lowering Services
5 / 5 stars – based on 9 reviews