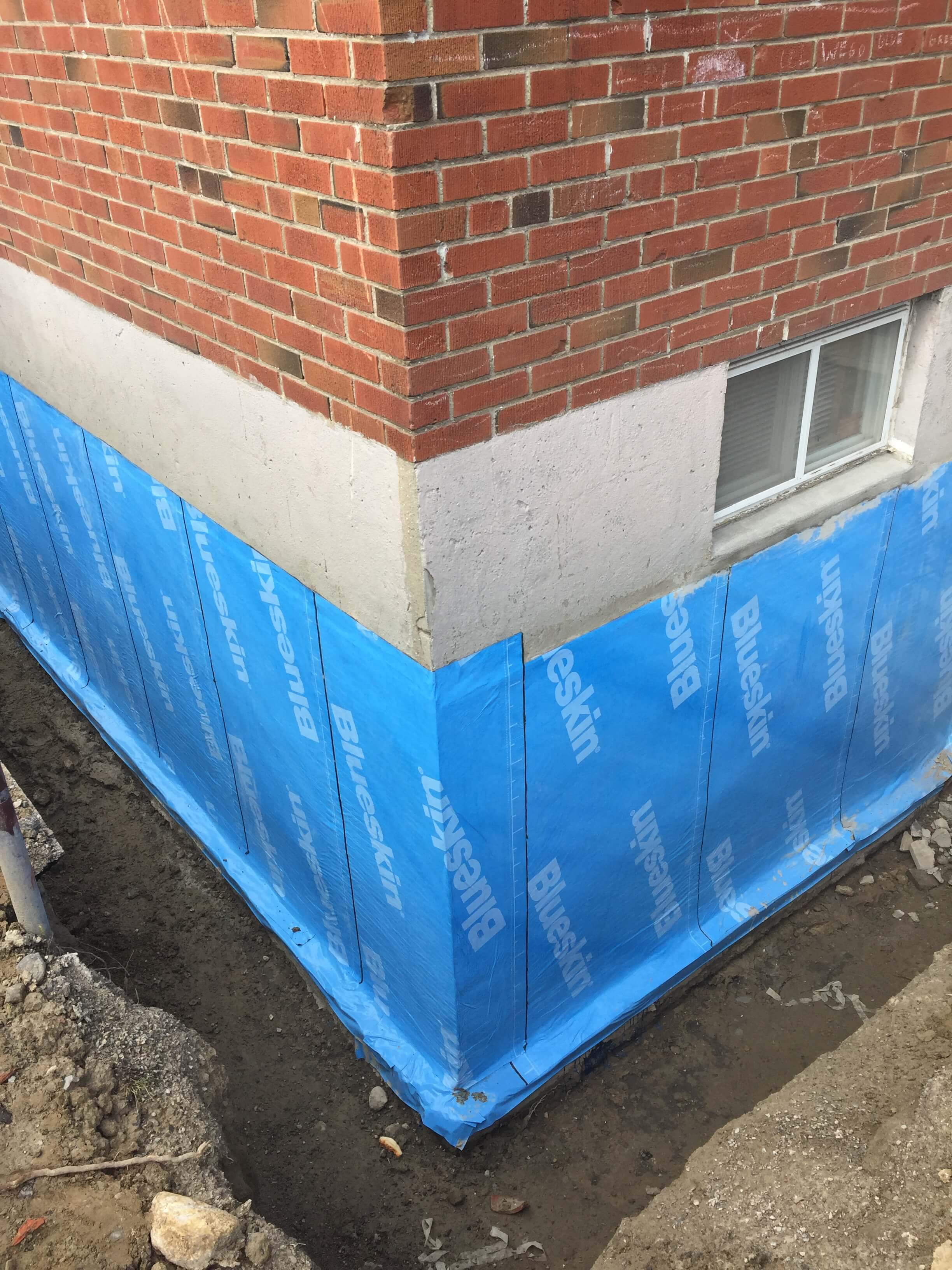 Brampton Basement Waterproofing Contractor
The basement of your home must be waterproofed. If not, your house is vulnerable to a plethora of problems and you are effectively staring at thousands of dollars worth of structural repairs and replacements. A leaking basement is also a health hazard. Water or moisture accumulated in your foundation, behind the walls, along the membranes and inside your basement will facilitate the growth of mold and mildew. Your entire family would be breathing in the contaminants as the spores are airborne. This can lead to serious health problems.
We at LNF Contracting are a full service basement waterproofing contractor. We have been offering our basement wall waterproofing services for many years now. We cater to Brampton, Markham, Vaughan, Richmond Hill and Mississauga among other towns and suburbs in the Greater Brampton Area. We conduct a free site inspection and offer a nonobligatory consultation. You would get a free specific estimate after the inspection and consultation.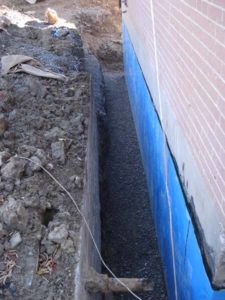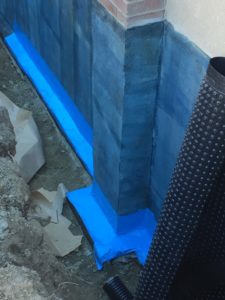 Basement Waterproofing Cost in Brampton
Waterproofing Brampton Basements For Over 2 Decades
We are specialists in basement waterproofing. Our holistic services are powered by state of the art technology, comprehensive understanding of construction, proven application skills and unmatched knowledge of materials. It is believed that leaks in foundations and basements are common in older properties. While it is true that older homes are more vulnerable to leaks and water damage, new homes are not immune. Even if your home is new, you should be proactive and you must choose an extra layer of protection against leaks. If you have a leak already, then you should have hired us yesterday. Do not keep leaks unaddressed. You would be inevitably inviting more trouble and the consequences can be grave.
Brampton Construction Services

A Reliable Waterproofing Company in Brampton
Responsive basement waterproofing is easy to comprehend. Proactive waterproofing is recommended in homes where basements have been excavated, if foundations have been repaired or replaced, if the waterproofing during the construction is insufficient or if there is a moisture problem in the house. After an excavation, the soil in and around the foundation and the basement is relatively loose. The soil surrounding the property is settled and stable ground. The surrounding region had not been disturbed during the excavation. Since the soil under and around your basement is loose, it will allow water from the relatively stable, dry and solid ground to seep through the available spaces and eventually you would have moist or wet soil under and immediately around your basement and home.
The accumulation of water or moisture will lead to leaks. Even if you don't have water leaking into your basement, the moisture buildup will lead to substantial damage. As the foundation walls and basement floor deteriorates, the water will eventually enter your home. Till then, they will wreak havoc on the foundation slabs and block structures, the membranes and the walls. The solution is basement waterproofing.
We put together several protective layers on the walls to relieve the pressure and use a system of sump pumps and weeping tiles to direct the water away from the basement and the foundation. The water is channeled to the ground surrounding your property, where it dries over time and settles. If these protections are not in place and if the water is not redirected, then your foundation and basement will inevitably suffer from immense damage. You may eventually have a flooded basement. This is a likely scenario when it rains heavily.
Water surrounding the structure of your property and moisture buildup will damage everything from bricks to concrete, block structures to timber. Once a basement is flooded, many of your prized fixtures and assets will also suffer significant damage, some of which may be irreparable. You should always have impeccable interior and exterior waterproof in your basement.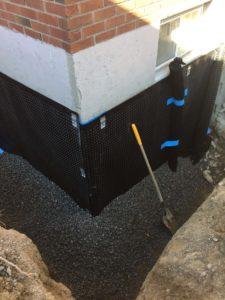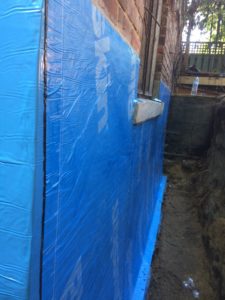 Exterior Waterproofing Services in Brampton
Interior waterproofing is the only option in some basements. Every house should have interior waterproofing and exterior waterproofing for their basement. However, interior waterproofing does not substitute exterior waterproofing. The latter is always necessary, regardless of how strong the former is. Interior waterproofing will keep your living space or the visible and accessible basement dry. It will not protect the walls, membranes, the foundation or the slabs. There would be constant damage outside and that will eventually transcend the interior waterproofing barrier. While you may protect your basement from water for the time being, the protective layer may still not prevent condensation and hence water vapor can lead to moisture damage despite interior waterproofing.

Exterior Waterproofing Service in Brampton and Greater Brampton Area
Exterior waterproofing is quintessential to protect your foundation, the slabs and walls, the basement and also the interiors. Exterior waterproofing protects a home from water and moisture damage, mold and mildew as well as foundation issues. Exterior or external waterproofing involves excavating the site, digging of a trench around the property to secure the entire foundation from the outside, restoring any and every component that is need of repair or replacement, getting rid of loose soil and debris, cleaning the foundation and extensive repairing wherever necessary.
Multiple layers of protection are put in place, such as cement repair, parging or pargeting, installation of reinforced cement concrete with rubber and fabric mesh between the coats for additional strength followed by a soil side dimpled plastic drainage membrane. The five stages of basement and foundation waterproofing is the most durable solution. Weeping tiles, usually four inches in size, are installed with filter cloth adjacent to the footing and they are connected to a sump pump or the storm sewer connection, whichever is necessary. Then a bed of gravel, quarter of an inch thick, is installed atop the weeping tile to keep silt out. Finally, we backfill and compact the soil.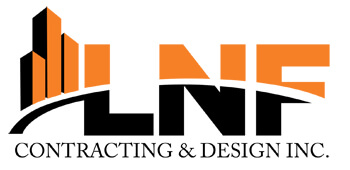 LNF Contracting & Design Inc
155 Ironside Drive




Woodbridge

,

ON

L4H 4C4


Tel:

(416) 410-5985


Brampton Waterproofing Contractor & Basement Waterproofing Company
5 / 5 stars – based on 9 reviews