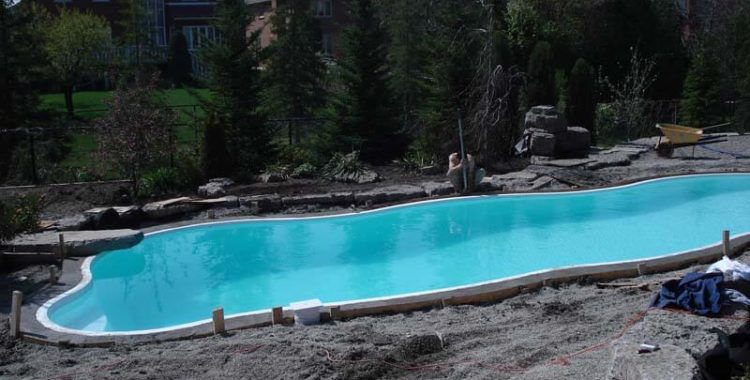 Toronto Swimming Pool Construction Contractor
Shopping for a Toronto-based company that can professionally build and install a pool might seem like a lot of work, but not when you know where to look. We have been in business for more than ten years, having successfully built swimming pools for numerous customers who are pleased with the end results. Our expert contractors not only understand the importance of this major purchase, but we appreciate the investment and commitment that it requires. Our priority is always to satisfy our clients using the highest service standards.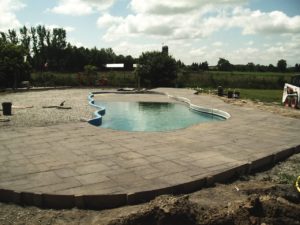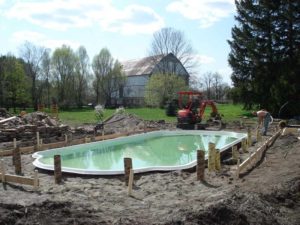 Backyard Pool Construction Sevices in Toronto
When looking for a company to build your dream pool, the contractors who work on the project are as important as the price you pay. As such, it's vital that you hire a company that's dependable, reputable, and skilled. We know that our reputation relies on our ability to construct pools based on our customers' requirements, so we commit ourselves to excellence. Our products and services are top notch; we install pools with precision; we provide customer services that meet or exceed industry standards.
Our Experience Is Noticeable. In fact, we have been designing and constructing a variety of swimming pools and hot tubs in the Greater Toronto area for decades. In this neighborhood, we are known for our dependability, professionalism, and commitment to perfection. Our business model extends to every job we do, regardless of the size of the project or the scope of work involved. Using the best parts and equipment to complete each construction project, we deliver high-quality installations without compromising our integrity (or yours).
Toronto Construction Services

Elite Pool Builder Near Toronto, Ontario
The Finest Custom Pool Construction Services in Toronto
Our people are hired based on a strict set of guidelines, able to build pools that are extravagant or simple. We can construct a gorgeous backyard landscape to match, working tirelessly from beginning to end until the job is done. Unlike other pool contractors, we diligently concern ourselves with every issue and concern of our customers throughout the entire project. Put simply, when it comes building the best swimming pools, there's not much we can't do.
Whether you hire us for new pool construction, beautiful landscape design, or both, our team of professionals provide realistic schematics and creative ideas to make the most of you space. One of our specialists is assigned to assess your property, requirements, and budgetary parameters. With that information, we develop a preliminary model that gives everyone time to make necessary adjustments. Should you decide to add in extras like a waterfall, stonework, or even a cabana, we have what it takes to get the job done perfectly.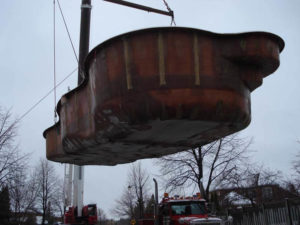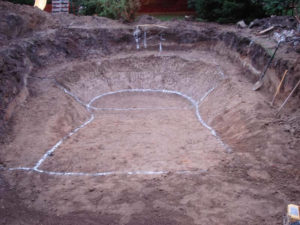 Interested In Concrete Pool Construction in Toronto?
Premier Pool Builders Serving The Toronto Area
We can build your dream pool while walking you through the entire process, including giving you advice on proper maintenance techniques. We are committed to making your order as hassle-free as possible, while also helping you obtain the proper permits for construction. So, if you're looking for high-quality pool construction in the Toronto area, look no further.
Our team knows that investing in new pool construction can be expensive, but we also understand that a quality project can increase the value of your property while also providing several years of enjoyment for our friends, family, and neighbors. We use two different types of construction materials to build your ideal pool: gunite and shotcrete.
•Gunite – a dry mixture of sand and cement that gets pumped through a hose using specialized machinery and compressed air producing an exceptionally robust and durable shell.
•Shotcrete – a mixture of different forms of concrete that arrives premixed using the mixing plant's strict specifications to produce a seamless surface.

Once the materials are det up, we complete the project with a Marbelite coating that adds a hint of attractive color and texture. Regardless of which material you choose, each will be slip-resistant and beautiful, instantly adding value to your home.
Our approach is organized and our construction process will always include the following:
•Design and Layout
•Adjustments (if necessary)
•Land Excavation
•Grading
•Pool Forming
•Installation of the pool walls and pool bottom
We will oversee the plumbing and coordination of the final inspections. This is why choosing a team of competent experts is so important. It gives you a worry-free experience and provides you with an innovative, unique finished product that you can be happy with.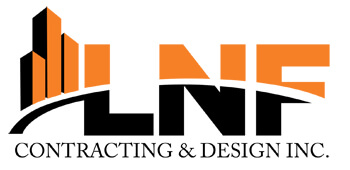 LNF Contracting & Design Inc
155 Ironside Drive




Woodbridge

,

ON

L4H 4C4


Tel:

(416) 410-5985


Toronto Swimming Pool Construction & Installation Contractor
5 / 5 stars – based on 9 reviews