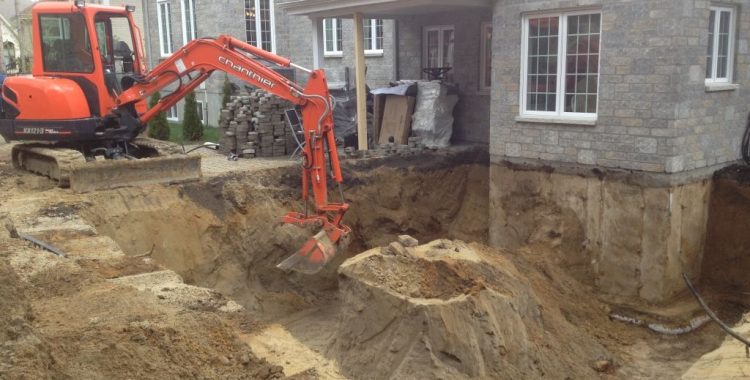 Toronto Excavating Contractor & Basement Excavation Company
LNF Contracting has been in business for more than twenty years, offering state of the art excavation services in Toronto and Greater Toronto Area in Ontario, Canada. We have an unmatched combination of comprehensive experience ensuring reliable excavation services and reasonable pricing. We offer holistic excavation solutions. We bear all the responsibilities right from the outset to the very end and thereafter. Our full spectrum of excavation services ensures that you get everything taken care of by the same team of experts. Whether it is the safety of the excavation site or the handling of debris, dealing with potential and unforeseen problems or ensuring absolute security for your property, we specialize in every quintessential requisite.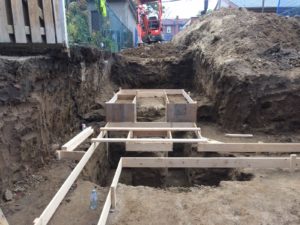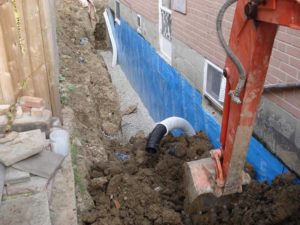 Reliable Excavation Services in Toronto
All excavation projects are complicated. Some may be more challenging than others but no excavation project is simple or easy. There are too many variables that can threaten to ruin the entire operation if they are not accounted for. Excavation services need to be proactively well planned and the entire infrastructural setup should be complimented by deft professionals to remain active and promptly responsive throughout the job. Excavation is not something any company or any contractor with limited training and experience can carry out without compromising the safety of the site or security of the property. It is easy to cause significant damage and the tiniest of missteps would be sufficient. Not all adverse consequences are immediate. Some may linger before wreaking havoc.
Over the years we have catered to custom home foundations, new additions, sewer, water mains, pools, driveways, trenching, demolition, site services, clean fill removal, contaminated soil removal and underground oil tank removal among others. We specialize in topsoil, fill, relocating, dirt removal, grading and completely customized excavation to suit a specific purpose. Excavation may be all about removing an installation or repairing the foundation, replacing structural foundations or just to support a remodeling project and more. Our excavation services are customized for basements, foundations, driveways and parking lots among others.
Toronto Construction Services

Premier Excavation Contractor Near Toronto, Ontario
Customized Excavation Services in Toronto
As a company, LNF Contracting has an impeccable track record. We have managed to accomplish that through our commitment to deliver the best solution to each and every client over the decades. We have developed long term relationships with all our clients and at the crux of our trustworthiness lies factual information. Every site we inspect and every time we offer our unparallel consultation to the residents and business owners in Toronto and Greater Toronto Area, we delve into technical details and explain everything to ensure that the true picture is completely lucid. We do not hold back troubling facts and we do not unnecessarily complicate realities with jargon. We attend to the entire job and take completely responsibility but we do share every detail with the owner of the property, for no one else can make the decisions and all choices must always be informed.
Our clients are always kept in the loop, right from the initial planning phase through every step of the way till the very end and even thereafter wherein property owners seek our advice before making changes in the future. Our excavation specialists plan everything from site preparation and grading to factoring in the implications of the job on the surrounding landscape, any installation that may run through or around the site that is being excavated, if the whole project is as per the statutes of the city code and if any special equipment will be necessary to deal with an uncommon scenario.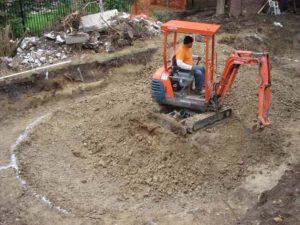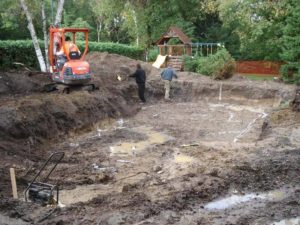 Toronto Excavation Services for All Purposes
We specialize in all types of excavations. In other words, we can provide the foundation necessary for anything you may want at your property. It could be a backyard pool, a pond in your private garden, a lush lawn, a new room or a new floor, construction of a new house or redoing the entire landscape, paving the way for a new underground installation or supporting reconstructions.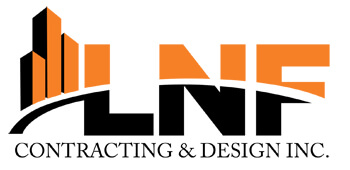 LNF Contracting & Design Inc
155 Ironside Drive




Woodbridge

,

ON

L4H 4C4


Tel:

(416) 410-5985


Toronto Excavating Contractor & Basement Excavation Company

5 / 5 stars – based on 9 reviews